Blog
Blogs containing the tag 'General Blog'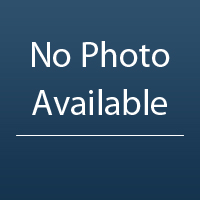 We are investigating this issue. If you or someone you know used Johnson & Johnson talcum powder and suffered injuries from doing so, please contact our firm at 575-522-3996.
https://www.cnbc.com/2017/08/22/record-417-million-award-in-lawsuit-linking-baby-powder-to-cancer.html

False Light Invasion of Privacy
A plaintiff in New Mexico who has been given publicity casting him/her in a false light may have a cause of action against a defendant, even if no defamation occurred. Below, the tort of false light invasion of privacy is examined.
To state a claim for false ... Continue Reading


Motions, pleadings, and other filings in New Mexico must satisfy the requirements of Rule 1-011. Essentially, Rule 1-011 provides by presenting any writing to a court, an attorney is certifying to the best of his/her knowledge, after conducting a reasonable inquiry, the writing is not frivolous and the factual and ... Continue Reading


The tort of retaliatory discharge has been around for decades in New Mexico.
Suprisingly however, little guidance for New Mexico practitioners exists on acceptable methods of proving circumstantial cases alleging an employer discharged an employee in violation of public policy. Claims of retaliation under federal statute such as Title VII and ... Continue Reading


Workplace discrimination claims are often governed by arbitration agreements, and employers are quick to compel their enforcement in federal court.
Employees fear arbitration will be cost prohibitive and deprive them of significant rights, including a jury trial. Employers believe arbitration is a quicker more efficient way to resolve discrimination cases. Although ... Continue Reading


Subscribe
Categories
Archive