Blog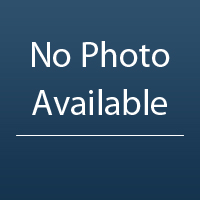 We are investigating this issue. If you or someone you know used Johnson & Johnson talcum powder and suffered injuries from doing so, please contact our firm at 575-522-3996.
https://www.cnbc.com/2017/08/22/record-417-million-award-in-lawsuit-linking-baby-powder-to-cancer.html

The NMHRA has prohibited discriminatory practices by employers and their agents since 1969.[1] Among other things, the NMHRA makes it unlawful for an employer to discriminate in terms of hiring, firing, promotion, demotion, compensation, terms, conditions, or privileges of employment against any person due to their membership in a protected ...
Continue Reading

New Mexico has a specific statute allowing for liability against parents for the malicious or willful acts of their children. See NMSA § 32A-2-27.
Under NMSA § 32A-2-27(A):
Any person may recover damages not to exceed four thousand dollars ($4,000) in a civil action in a court or tribunal of competent ... Continue Reading


The government's sovereign immunity is waived when plaintiff's injury is caused by a public employee's negligence in the maintenance of roadways, streets, sidewalks, or highways. NMSA § 41-4-11(A). Immunity can be waived by, inter alia, failing to build or maintain fences along highways, failing to post "Wrong Way" or "Do ... Continue Reading


To bring a tenable loss of consortium claim, a plaintiff must show: 1) a sufficiently close relationship with the injured party and, 2) plaintiff's distress was foreseeable. Wachocki v. Bernalillo County Sheriff's Dep't, 2011-NMSC-039, ¶5.
Several factors are relevant in determining whether a sufficiently close relationship existed to bring a loss ... Continue Reading


Subscribe
Categories
Archive